Professional Appliance Repair in East Gwillimbury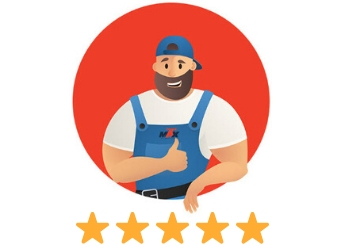 Our appliance repair experts are available to perform speedy repairs on your fridge, oven, stove, dishwasher, washer, and dryer.
Same-day repairs in East Gwillimbury
Properly trained technicians
Experienced professionals (15+ years in appliance repair)
Affordable rates on repairs
Prompt and quick repairs
Call us at (289) 426-5156 for speedy East Gwillimbury appliance repairs.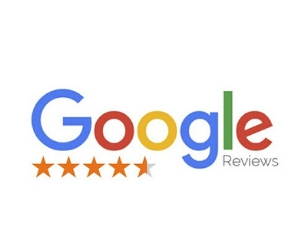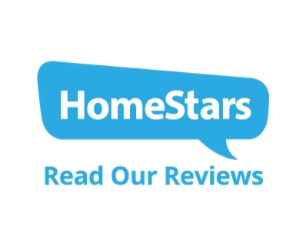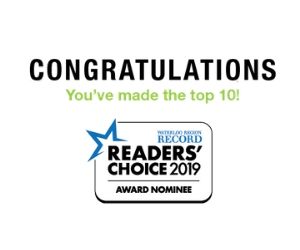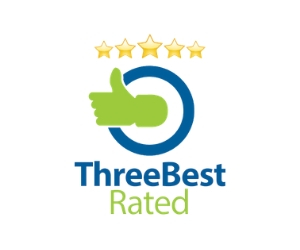 Our Appliance Repair Services
All household appliances experience wear and tear due to regular use. Since we rely so much on them, it's no wonder appliance repairs are so urgent. Speedy service, as well as reliable repairs, are both essential. The good news is that HandiFix Appliance Repair offers same day East Gwillimbury appliance repairs. Our team of technicians has the training and experience needed to perform fast repairs on the spot. We specialise in all home appliances as well as all brands including Bosch, LG and Whirlpool, to name a few. When you call us, you will enjoy the very best service at the most
affordable prices.
Why Call HandiFix Appliance Repair?
| | |
| --- | --- |
| ✓ Availability | Same Day |
| ✓ Service Areas | East Gwillimbury, ON |
| ✓ Experience | 15+ Years |
| ✓ Fridge Repair Cost | $-$$ |
| ✓ Oven Repair Cost | $-$$ |
| ✓ Stove Repair Cost | $-$$ |
| ✓ Dishwasher Repair Cost | $-$$ |
| ✓ Dryer Repair Cost | $-$$ |
| ✓ Washer Repair Cost | $-$$ |

Speedy same day appliance repairs throughout East Gwillimbury prevent unnecessary delays. Your satisfaction is our number one priority and we keep our clients happy by performing meticulous repairs at the most affordable prices. Our team arrives prepared with tools and spare parts to complete appliance repairs on site.Our appliance repairs include a free service call to keep our rates even more affordable. HandiFix Appliance Repair is family owned. We understand the personal needs of our clients and we pride ourselves in our integrity and reliability. Our team works quickly to repair appliances during our first visit.

Dependable Appliance Repairs
Fast repairs are not enough if they are not thorough. Our team always takes the time to perform complete repairs that will stand the test of time. Our satisfaction guarantee ensures that you can always rely on our professional services.
Speedy East Gwillimbury Appliance Repairs
We understand that your home appliances are essential in your daily life. Which is why it is so inconvenient when they let you down. Fortunately, our speedy expert repairs will have your fridge, stove, dryer or other appliance working again in no time.
East Gwillimbury Appliance Experts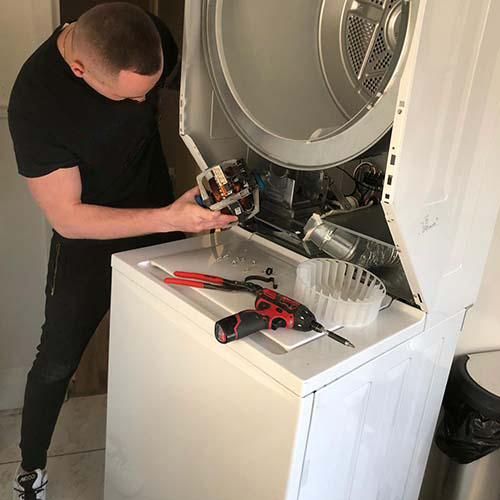 There is no substitute for experience and professional training when it comes to something as complex as appliance repairs. Home appliances have come a long way over the years and this makes repairs an even more delicate process than ever. When you need experts you can trust, you can call HandiFix Appliance Repair for all your appliance repair East Gwillimbury needs.
Refrigerator Repair
Dishwasher Repair
Stove Repair
Oven Repair
Washer Repair
Dryer Repair
Contact us at (289) 426-5156 for reliable household appliance repairs.
Refrigerator Repair FAQs
Your refrigerator is the hardest working and most important appliance in your home. Which is why you need a trained expert to perform both major and minor repairs. Here are some of the most
frequently asked questions when it comes to fridge repairs.
Q: How long do fridge repairs take?
A: Our same day fridge repairs in East Gwillimbury ensure that your refrigerator is fixed without delay. We get straight to work and always do everything possible to complete repairs on the spot.
Q: When my fridge breaks, what should I do?
A: If your fridge is not running, we suggest that you check your power supply and outlet. If there is no problem to be found, contact us and remember to keep your fridge closed while you wait for
repairs.
Q: Should I try to fix my fridge myself?
A: DIY repairs might sound like a great way to save time and money but, since you do not have the tools, experience or training, it can result in even more damage or misdiagnosing the problem.
Calling us ensures fast and professional repairs that are also backed by our satisfaction guarantee.
Dishwasher Repair FAQs
When your dishwasher breaks down, it is not only inconvenient, it's stressful. Fortunately, our team is just a phone call away.
Q: When can I use my dishwasher again?
A: We offer same day repairs and we always come prepared to perform repairs on the spot. Our goal is to get your dishwasher working without delay.
Q: How soon will my dishwasher be ready to use again?
A: Our same day repairs mean that we arrive that day. We also come prepared to perform repairs right away and without delay.
Q: Should I try to fix my dishwasher myself?
A: DIY is great for small tasks around the house. When it comes to a complex appliance like your dishwasher, professional assistance is the best option. Not only do professionals work faster, but
you will also enjoy a guarantee on the work done.
Stove Repair FAQs
Your stove is an appliance that you probably can't imagine living without. When your stove breaks, you might have a few questions. Here are some frequently asked questions as well as answers.
Q: How long will it take to fix my stove?
A: The precise duration of repairs will depend on the problem. We do, however, understand how urgent, such repairs are which is why we arrive the same day and we get to work straight away to
restore your stove to working order. We always aim to complete repairs during our first visit.
Q: How quickly will a technician arrive?
A:We offer same day appliance repairs in East Gwillimbury which means that you can rely on our team to arrive on the day we are called.
Q: How can I be sure that I'm choosing the best technician?
A: When selecting a technician to work on your stove, it's important to make sure that they have good references, the right credentials, and that they back their repairs with a guarantee. You
should also pay close attention to pricing.
Oven Repair FAQs
Like your stove, your oven is also an essential appliance in your kitchen. When your oven breaks down, you might have a few questions. If your questions are not answered below, feel free to
contact us for further assistance.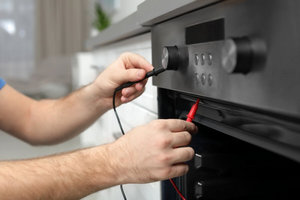 Q: When will an oven repair technician arrive?
A: We understand that such repairs are urgent. This is why we offer same day oven repairs in East Gwillimbury.
Q: When will my oven be ready to use again?
A: We arrive the same day and begin repairs without delay. Our vans are stocked with tools and parts to perform quality repairs during our first visit.
Q: While waiting for repairs, can I still use my oven?
A: Given the nature of ovens, it's never good to use one when it's not in perfect working order. There are a number of risks of doing so, and it's best to wait for repairs to be completed.
Washer Repair FAQs
When you need to do laundry, a broken washer will prove to be the greatest inconvenience. If you are currently in need of urgent washer repairs, here are a few frequently asked questions and
answers.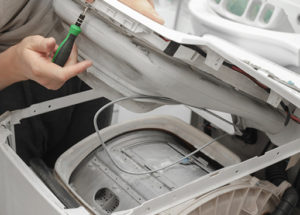 Q: Is there anything I can do before calling a technician?
A: Check your water and power supplies before calling an expert. If there are no power or water problems, then it's time to contact a specialist for expert repairs.
Q: When will a technician arrive?
A: We offer same day East Gwillimbury washer repairs. We arrive quickly and get straight to work to complete repairs during our first visit.
Q: Who should I trust to perform washer repairs?
A: While it might be tempting to opt for the DIY approach, it could easily end up costing you more in the end. Professional repairs are both faster, and you will enjoy a guarantee on the work.
Rather than trying to perform the work yourself, call reputable experts in your area.
Dryer Repair FAQs
Your dryer is not only convenient, but it's also essential when you need clothes dried in a hurry and especially during the colder months. If you have any dryer repair questions, here are a few
FAQs. Our team is also always happy to help if you have any other questions.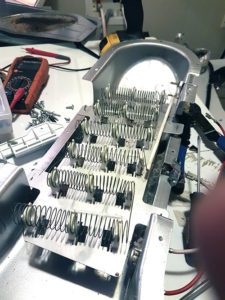 Q: How quickly will a technician arrive?
A: No matter where you are in East Gwillimbury, we offer same day service you can rely on.
Q: When I can I expect my dryer to be fixed?
A: Fast repairs are what we are all about. As soon as we arrive, we will get straight to work. We always come prepared with the right tools and various parts that might be needed to complete
repairs on the spot.
Q: Can I use my dryer before repairs are completed?
A: Using a faulty dryer increases the risk of fire and additional damage to the appliance. It is always best to wait for the work to be completed.