Maytag Appliance Repair in Brampton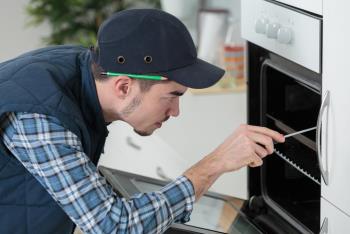 The history of the Maytag appliance brand can be traced back all the way to 1893. Like most other major appliance manufacturing companies, Maytag did not start out with the name and reputation that we know today. In 1983, Frederik Louis Maytag along with his two brothers-in-law and George W. Parsons contributed a total of $2,400 to start Parsons Band-Cutter & Self Feeder Company. The company specialised in producing band-cutters, self-feeder attachments and threshing machines. It soon became the largest feeder manufacturer in the world, in 1902, and the Ruth was the most popular model by 1904.
In 1905, Maytag expanded its product range to include washers and the 'Pastime' made its debut this year. This was not simply a matter of expanding the business, but also keeping things afloat during the company's seasonal lows. Back in those days, the tub was wooden and the dolly was turned by hand. It was not until 1911 that this washer was updated with an electric motor which, needless today, was a real game-changer. Just 4 years later, Maytag developed a multi-motor gasoline-engine washer. This made it possible for those without electricity to enjoy the convenience of an automatic washing machine. This was also the year that the company first started using aluminium washer tubs. Over the years many more developments and advancements were made in terms of washer technology to improve quality and efficiency of each wash cycle.
In 1924, the company produced its first iron and in 1925, Maytag was listed on the New York Stock Exchange. Not only did the company enjoy great profits, but they even managed to get through the Great Depression unscathed. In 1953, Maytag started producing automatic dryers while, in 1966, they released their very first portable dishwashers. They were also the first to produce stacked washers and dryers in 1985. In 1986, Maytag acquired Magic Chef and the company started producing a full range of home appliances. After 112 years as an independent company, the owners eventually agreed to sell Maytag to the Whirlpool Corporation in 2005.
There is no doubt that Maytag appliances have made their mark and changed the way we do laundry. With so many developments over the years, it's no wonder the company has made such a name for itself. Of course, it should go without saying that all appliances need maintenance and repairs from time to time. If your Maytag home appliance is not working as it should, call HandiFix Appliance Repairs right away.
Refrigerator repair
Oven repair
Stove repair
Dishwasher repair
Washer repair
Dryer repair
Maytag refrigerator repair in Brampton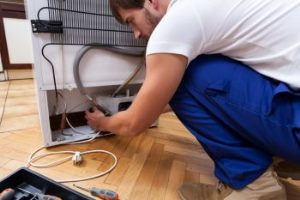 Your fridge is one of, if not the most important appliances in your home. Problems such as thermostat issues, faulty motors, compressor problems and other faults can affect any fridge.
No matter the model of your Maytag fridge, you can always depend on our team for same-day service in Brampton.
Maytag oven repair in Brampton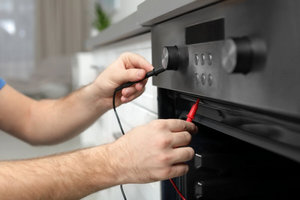 Maytag ovens have come a long way over the years with many advancements in terms of their technology and aesthetic appearance. Any Maytag oven owner knows just how much easier cooking is with a Maytag.
If your oven gets too hot, not hot enough or if you notice any other problem, call us right away. Our team will arrive quickly to perform a comprehensive diagnosis and professional repairs on the spot.
Maytag stove repair in Brampton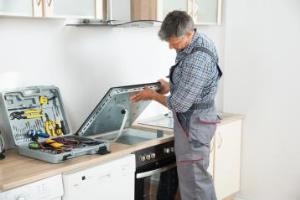 For many, Maytag stove repairs are not needed for many years. While this appliance often works without any problems for a long time, wear and tear do eventually take their toll. When this happens, you need the right professionals for the job.
Fortunately, we are just a phone call away!
Maytag dishwasher repair in Brampton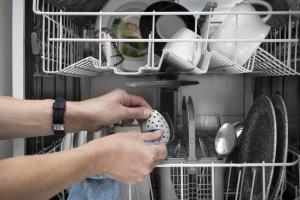 Leaks, strange noises and electronic faults are some problems that can affect any dishwasher. This appliance works hard to clean and sanitise each load of dishes which is why the various working parts are bound to require repairs from time to time.
With our 100% satisfaction guarantee, you will enjoy quality and durable repairs every time.
Maytag washer repair in Brampton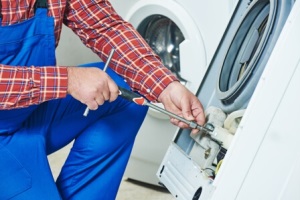 You will probably only ever notice a problem with your washer when the time comes to put it to use. So, if this is you, it's best to stop using the appliance as soon as you notice a problem and call us right away.
The more you use a faulty appliance, the more damage may occur and the more extensive the repairs. Contact our team for speedy repairs.
Maytag dryer repair in Brampton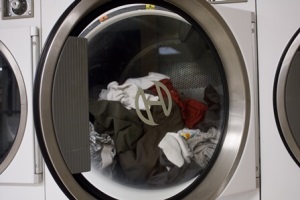 Your dryer operates at various temperatures based on the settings that you select. Of course, if it gets too hot, your laundry can be damaged. If it's not hot enough, it could toss everything around without drying a single item.
HandiFix Appliance Repair specialists know where to look when diagnosing any dryer issue and we always come prepared with tools and parts to perform repairs on the spot.