Dishwasher Repair
Expert Dishwasher Repairs in Toronto and the GTA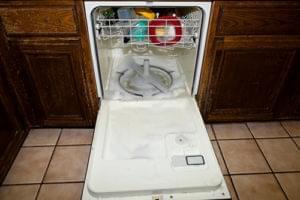 Dishwasher repair becomes crucial, especially for those who dislike washing dishes by hand. It's easy to take your reliable dishwasher for granted from time to time. Until the day comes when it does not perform quite as it should. When your dishwasher breaks down, rather than washing dishes by hand and sacrificing time that could be put to better use, call HandiFix Appliance Repair for same day dishwasher repairs anywhere in the Greater Toronto Area! Our team of professional and expert technicians understands the urgency, and we always come prepared to perform repairs right away.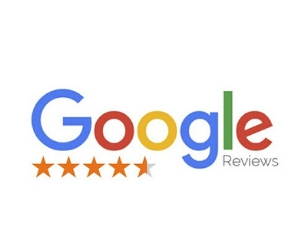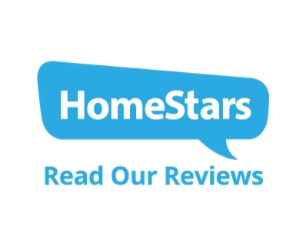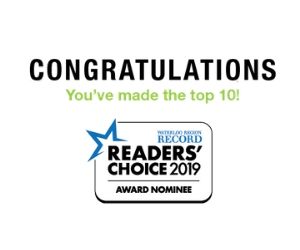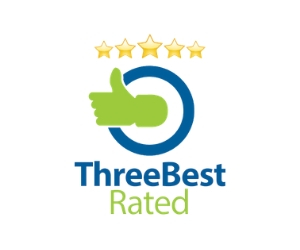 Why Choose Us For Dishwasher Repairs
Our technicians are both qualified and experienced in performing speedy, quality appliance repairs. No matter the make or model of dishwasher, our team knows how to diagnose and repair the problem.
We always arrive prepared with tools and equipment necessary to perform repairs on the spot.
Our number one priority is customer satisfaction. Apart from our speedy and professional repairs, we also focus on providing affordable services.
When you need urgent dishwasher repair, it's important not to lose sight of quality. Your dishwasher plays an essential role in your daily routine which means that it deserves the best in terms of professional repairs. At HandiFix Appliance Repair, our technicians pay close attention to even the smallest of details in order to ensure that repairs are meticulously carried out.
GTA appliance repairs you can trust
As a family-owned appliance repair company, HandiFix Appliance Repair understands just how important it is to find a reliable technician. We also understand the value of each household appliance and the need for urgent repairs. When you choose us, you can be sure that your best interests will always be our number one priority.
Fast Dishwasher Repairs
When your dishwasher breaks down, and you need urgent repair, call HandiFix Appliance Repair. We are available for same-day repairs, and our team of expert technicians always arrives prepared with tools and spare parts that might be needed. No matter the make, model, or problem, our goal is always to get your dishwasher working again during our first visit.
Trained Repair Experts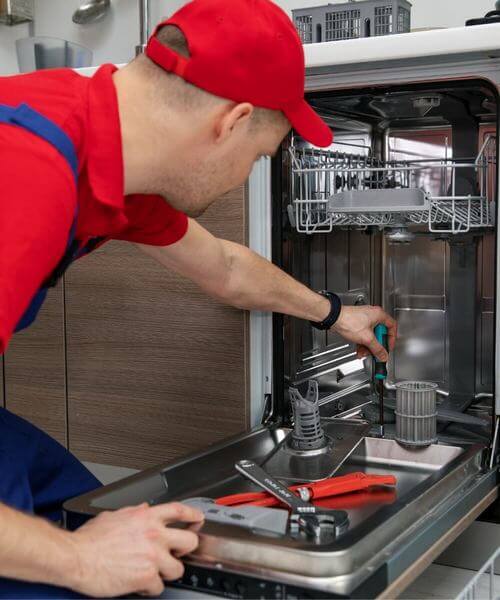 Appliances like dishwashers have come a long way over the years, and the fact that they are more complex can make them more difficult to repair. Our technicians are trained and experienced in performing such complex repairs. While we understand the urgent nature of these repairs, we also realize that there's no substitute for quality repairs.
Most common Dishwasher Problems
When you notice a fault with your dishwasher, it can be quite unsettling. Just thinking about having to wash dishes by hand is enough to leave anyone feeling frustrated. Modern dishwashers are known for their complex functions and features, which means that the fault could be mechanical or electronic. You can do things like cleaning your dishwasher to help maintain the unit, but that doesn't mean that issues won't pop up from time to time. The first thing to remember is to check your water and power supply before calling a technician. If both are working properly, then the fault is most likely with the dishwasher. Here are some common issues that could be negatively impacting your washer:
Dishwasher is not starting
Dishes aren't coming out dry
Dishwasher buttons not working
Dishwasher door not latching
Dishwasher not getting water
Dishwasher not turning off
Dishwasher overflowing
Dishwasher keeps running and won't turn off
Dishwasher lights keep flashing
Dishwasher soap dispenser not working
Error code on dishwasher panel
For dishwasher problems - Call our experts now (647) 557-3032
Dishwasher Brands We Can Fix
Our team has been working with all dishwasher brands for many years now. As an experienced dishwasher repair company, you can count on us to repair whatever brand of dishwasher you own. Here is a list of the brands that we have worked with over the years:
Dishwasher Repair Questions
No matter the make or model of your dishwasher, when you need urgent repairs, you are likely to be faced with several questions. Here are some of the most commonly asked dishwasher repair questions and answers.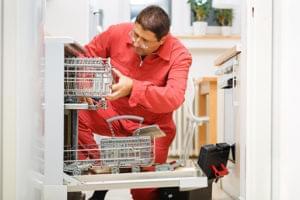 Q: How long will it take for a technician to arrive?
A: At HandiFix Appliance Repair, our technicians are available for same day dishwasher repairs. So, the sooner you call us, the sooner we will be at your door.
Q: When will my dishwasher be fixed?
A: Our technicians offer same day service, and we come prepared with tools and parts to perform repairs during our first visit. Our goal is to get your dishwasher working sooner rather than later and with minimal inconvenience.
Q: Should I try to diagnose or fix the problem myself?
A: As helpful as it might sound to strip your dishwasher yourself and look for the problem, you could only make matters worse. Other parts can get broken in the process, or small parts could even get lost. Instead, you should wait for the technicians and let them perform a professional diagnosis and repairs. In addition, professional repairs should be backed by a guarantee.
Q: At what point should I decide to call for dishwasher repair?
A: If at any point you notice that your dishwasher isn't working properly and you're correctly using it like not overfilling and using the right detergent, then you should call for dishwasher repair. We will arrive and fix the problem in a quick and proficient manner so you can get back to your day.
Q: Are your technicians licensed?
A: We make sure that every technician that works at HandiFix Appliance Repair is fully licensed and certified so you can feel confident that we will do the job properly and promptly.
Q: How much will my dishwasher repair cost?
A: With appliance repair, each repair cost will vary. We take the time spent, the issue that needed to be repaired, and any possible new parts needed to determine the price. However, HandiFix Appliance Repair offers fantastic appliance repair services at fair prices. We always keep your budget in mind with affordable pricing and free service fee with all repairs.
Searching For The "Best Dishwasher Repair Near Me"?
Call (647) 557-3032 for Same Day Dishwasher Repair
With over 15 years of experience, we specialize in urgent household appliance repairs of all major makes and models. Our fast and friendly team of professional technicians always puts your needs first. With a van fully stocked with equipment and parts, we are always prepared to tackle any of your main household appliance malfunctions.