Fridge Repair
Fast Fridge Repair Services In Toronto And The GTA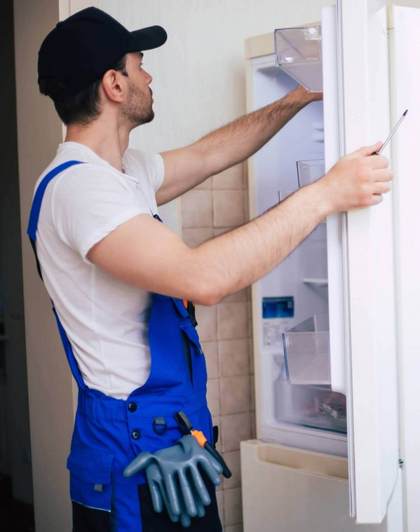 There's no doubt that your fridge is easily the most important appliance in your home, and that is why fridge repair can be beneficial. Without a fridge, we would have to make daily trips to the store and saving leftover food would not be recommended. So, when your fridge stops working or you notice any problem, immediate action is a must . Call HandiFix Appliance Repair for same day fridge repairs anywhere in the Greater Toronto Area.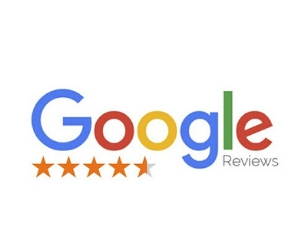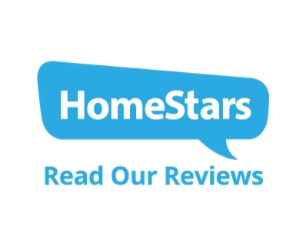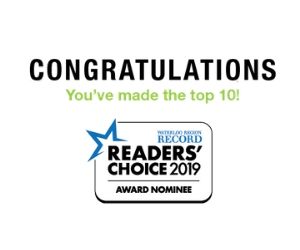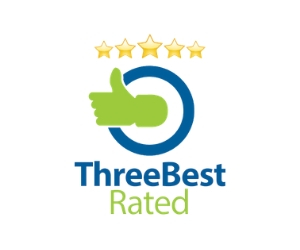 Why Choose Us For Fridge Repairs
When you need speedy fridge repairs, call HandiFix Appliance Repair. Our same day service means that you don't need to wait for days for a technician to arrive.
Our team always arrives prepared to perform repairs on the spot. With parts and tools readily available, we live up to our promise of speedy service.
We are here to make sure that you get the most out of your appliances. We always put your needs first in terms of price, speed, and professionalism.
When your fridge stops working or starts making a strange noise, call HandiFix Appliance Repair right away. Our team of fridge repair technicians is both qualified and experienced in working on all makes and models of fridges. No matter the brand or problem, we will diagnose and resolve the issue swiftly!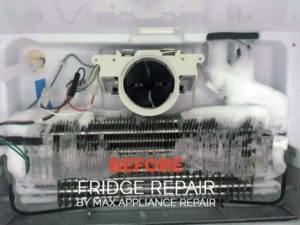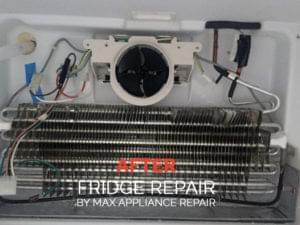 Reliable Fridge Repairs
HandiFix Appliance Repair is a family-owned company with your best interests at heart. We understand just how important it is to have a reliable fridge in your home. Not only do we offer speedy service, but we also perform all repairs with meticulous precision to ensure that you get the most use out of your fridge.
Fridge Repairs In Toronto And The GTA
HandiFix Appliance Repair is your number one household appliance repair service in Toronto. Our team of expert technicians takes great pride in offering professional service while putting your needs first. We are available throughout the Greater Toronto Area when you need us most.
Fridge Repair Experts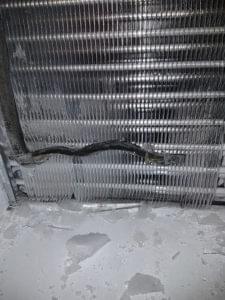 Your fridge deserves the best when it comes to repairs. If you want to get more out of your fridge, it's important to invest in the best repair services. At HandiFix Appliance Repair, the best is what we are all about! No matter the brand or problem, you can be sure that our team will perform the very best and most reliable fridge repairs.
Most Common Fridge Problems
Since your fridge is made up of dozens of components, it's understandable for various parts to experience wear and tear over time. Usually, there are a collection of common problems that the average fridge will experience. As parts become worn or break, you may notice a change in the performance of your fridge. Here are a few common fridge issues that can affect your appliance:
Fridge is not cold enough
Ice maker not working on fridge
Fresh food compartment is warming up
Fridge is leaking
Fridge is freezing food on lowest setting
Ice is building up in freezer
Error code on fridge
Freezer is broken
Freezer is not defrosting
Freezer not cold enough
Fridge Freezer coils are frozen
Fridge is freezing food
Fridge inconsistent cooling
Fridge is too cold and freezing
Ice maker keeps making ice
Ice not dispensing from fridge
Ice maker not making ice
Water not dispensing from fridge
Fridge compressor is very hot
Freezer light not working
Freezer is cold but fridge is warm
Freezer only freezing top shelf
The fridge not working at all
Refrigerator not defrosting
Refrigerator needs a Freon recharge
Refrigerator defrost drain blockage
Refrigerator's fan not working
Humming noise coming from fridge
If you notice any of these faults with your fridge, then it is time to get in touch with our experts. In every case, it is better to address these issues sooner rather than later.
Call our qualified fridge repair experts (647) 557-3032
Fridge Brands We Can Repair
Our team has plenty of experience with all brands of fridge. You can call our repair experts if have need technicians who can work on any of the below brands:
Fridge Repair Questions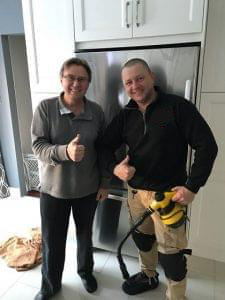 Given the essential function of your fridge, it's always best to call a professional repair technician sooner rather than later. When repairs are necessary, you might have a few questions. Here are some of the most commonly asked questions and answers.
Q: What to do when my fridge stops running?
A: If your fridge stops working, the best thing to do is check your power supply. If there is no trouble with the electricity in your home or the plug you are using for your fridge, then it's time to call a technician. Avoid opening your fridge as much as possible while you wait for the technician to arrive.
Q: How soon will my fridge be repaired?
A: HandiFix Appliance Repair is available for same day repair anywhere in the GTA. We also perform same day fridge repairs which means that you will have your fridge back up and running in no time.
Q: Aren't DIY repairs cheaper and faster?
A: DIY fridge repairs might seem like a cheaper and faster option, but this is certainly not the case. Doing the job yourself is time-consuming since you won't be able to diagnose the problem as quickly as a professional can. As for saving money, the DIY approach will not necessarily prove more cost effective. You might order the wrong part, or you could break other parts in the process.
Q: At what point should I decide to call for fridge repair?
A: Due to the perishable food that is stored in fridges, you should call as soon as you realize that there is a problem with temperature control with no obvious fix in sight. The sooner you call the quicker we will arrive and fix the problem which will hopefully save you from throwing out all of the contents of the fridge.
Q: Are your technicians licensed?
A: All of the technicians at HandiFix Appliance Repair are licensed and certified so you can trust that they will handle your stove with skilled and caring hands.
Q: How much will my stove repair cost?
A: With appliance repair, pricing varies from case to case. However, HandiFix Appliance Repair offers fantastic appliance repair services at fair prices. We always keep your budget in mind with affordable pricing and free service fee with all repairs.
Fridge Model Repair Case Studies
ARB2214CB
BRFB1522SS
BRFB1822SSN
BRFD2230XSS
FGHM2866PF8A
FGHS2342LF1
FGHT1832PH1
FRS23H5DSB8
PLHS269ZDB1
DFE24JSNNKSS
GPE12FSKCSB
GSS25KSWCSS
GTS18FSLKASS
GTS18FTLKAWW
MDE19DTNKAWW
PNE25NMLKES
LFCC22426S
MFI2568AES
RF18A5101SR
RF263BEAESR/AA
RF28HFEDBSR
RFG29PHDRS
WRT779REYB00
Searching For The "Best Fridge Repair Near Me"?
Call (647) 557-3032 for Same Day Fridge Repair
With over 15 years of experience, we specialize in urgent household appliance repairs of all major makes and models. Our fast and friendly team of professional technicians always puts your needs first. With a van fully stocked with equipment and parts, we are always prepared to tackle any of your main household appliance malfunctions.