Washer Repair
Professional Same Day Washer Service in Toronto and the GTA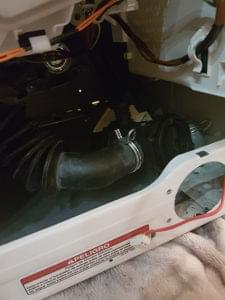 When your washer doesn't turn on, no longer drains, or experiences any other problem, it can be more than just an inconvenience. At HandiFix Appliance Repair, our team of professional technicians puts your needs first, and we ensure that you get your washer back to working optimally as quickly as possible. No matter the problem or type of washer, our technicians are available throughout Toronto and the GTA for fast, professional and reliable same day washer repair services.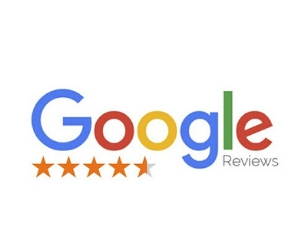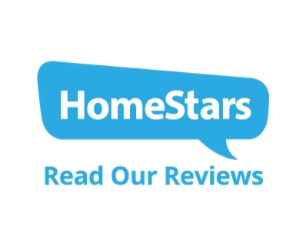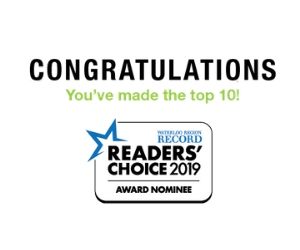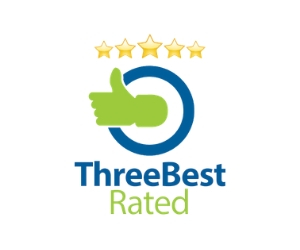 Why Choose Us For Your Washer Repair:
Our qualified and experienced technicians are experts in performing fast, quality repairs on all major household appliances.
No matter the make or model of your appliance, our team always arrives with the necessary tools and various parts to get the job done.
Your satisfaction is our priority which is why we focus on providing quality repairs at affordable rates.
When your washer needs repairs, it's important to understand the true value of quality repairs. Your washer deserves the very best, and HandiFix Appliance Repair is here to do just that. Our technicians not only perform prompt repairs, but we also complete these repairs in the most effective manner while paying close attention to even the finest details.
Family Owned GTA Appliance Repair Company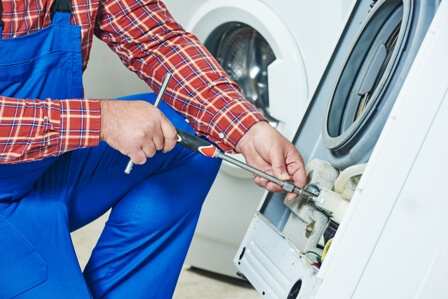 HandiFix Appliance Repair is a family-owned appliance repair company and, as such, we always put our clients first. We understand the value and importance of each and every household appliance which is why we make your convenience and budget our top concerns. Our goal is to make our first visit, our only visit!
Fast Washer Repairs
Having your own reliable washer is essential if you want to avoid hand washing or regular trips to the laundromat. When your washer is not performing as it should, this can be major cause for concern. However, with HandiFix Appliance Repair, you can be sure that speedy repairs are on the way! Our same day service will have your washer back up and running promptly so that you can continue about your day.
Trained Technicians You Can Trust
With an appliance as essential as your washer, there's no doubt that reliable repairs are the only way to go . While we appreciate the urgency of washer repairs, we also take into account the fact that there is no substitute for quality. Each washer we work on is repaired with care, respect, and attention to detail.
Most Common Washer Problems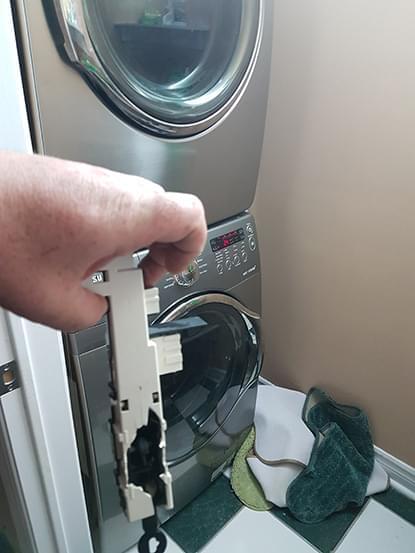 When your washer gives you trouble, it can be a very frustrating experience. The idea of cleaning all your clothes manually is a non-starter for most homeowners. Modern washers are known for their many features and, as a result, some of the most common washer issues are:
Washer water level is low
Washer making loud noises
Washer not agitating
Washer making squeaking noises
Mold on washing machine door gasket
Washer fills water slowly
Laundry Machine leaking water
Washer not starting
Washing Machine not filling with water
Door boot leaking water
Laundry Machine overflowing with water
Washing Machine door won't lock
Error code on washer panel
Burning smell coming from washer
Washing Machine Door seal broken
No matter the problem or make of your washer, HandiFix Appliance Repair will be right over to take care of the issue.
Call our qualified washer repair experts (647) 557-3032
Washer Brands We Repair
There are many brands of washers out there, and you can bet that our technicians can work with all of them. We have so much experience with all brands, so when your unit experiences an issue, you're going to want to get in touch with our appliance repair experts. Here are the brands we can work with:
Washer Repair Questions
Washer repairs often come with several questions. So, if your washer breaks and you're not sure what to do or what to expect, here are some common questions and answers.
Q: What should I do before calling a repair technician?
A: When you notice a problem with your washer, the first thing you should do is check your power and water supply. If you don't have any power or if your water is shut off, it can prevent your washer from working at all. If none of these possibilities are to blame, it's time to call your technician.
Q: How long until my washer is fixed?
A: We understand that you need your washer sooner rather than later. This is why we offer same day washer repairs throughout the Greater Toronto Area. We also come prepared with tools and parts to perform repairs on the spot.
Q: Who should repair my washer?
A: The first thing to remember is that it's never advisable to attempt repairs yourself. The DIY approach can take more time and even result in additional damage. It's best to hire a professional with the appropriate qualifications and experience.
Q: At what point should I call for washer repair?
A: If after you have ensured your washer is clean, plugged in properly and no hoses are being obstructed, you should call for washer repair. We offer fast and efficient service that you can rely on.
Q: Are you technicians licensed?
A: We make sure that every technician that works for us is both licensed and certified so you can trust them to handle the repair of your appliance.
Q: How much will my washer repair cost?
A: Pricing for appliance repair is based on a case by case basis. We will determine the price through time spent and parts needed. However, we will provide you with the best service at the fairest prices as well as give you a free service fee with all repairs.
Washer Model Repair Case Studies
NFW5700BW1
WM72200W
WM2010CW
WM2140CW
WM3770HVA
WA45H7000AW
WFC7500VW0
WFE94HEXR2
WFW72HEDW0
Searching For The "Best Washer Repair Near Me"?
Call (647) 557-3032 for Same Day Washer Repair
With over 15 years of experience, we specialize in urgent household appliance repairs of all major makes and models. Our fast and friendly team of professional technicians always puts your needs first. With a van fully stocked with equipment and parts, we are always prepared to tackle any of your main household appliance malfunctions.