Why Your Dryer Won't Heat Up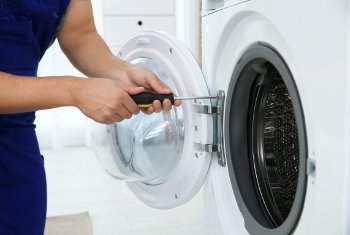 A dryer that isn't heating up can be a real headache. This means that one of the most important appliances in your home has essentially become useless. Worse yet, this is an example of common dryer problems with many potential causes. Simply put, if your dryer won't heat up, getting to the heart of the problem can be extremely challenging.
You can rely on HandiFix Appliance Repair to assess the situation, make repairs or replacements, and restore your dryer to its former condition. More often than not, a dryer that can't heat up can be repaired. It often comes down to figuring out the specific part that has failed or become otherwise faulty in some form or fashion. Our experience and tools can take care of everything.
The Dryer Valve Gas Coils
Solenoid coils in the circuit utilize a flame sensor to turn the dryer burner on safely. If these coils have become damaged or weak, the dryer is not going to heat up as it should. You need these coils to work in perfect harmony with the gas valves. When the coils are too damaged to function properly, the valves are not going to open. This means having the coils replaced.
The Dryer Heating Element
As the name suggests, the heating element is what your dryer needs to heat up and dry your clothing in the first place. This element can become damaged over time, simply through common, everyday use. This is something that holds true for many of the parts that make up your dryer. If any of these parts become damaged, the dryer can become problematic. This can certainly be in the form of a dryer failing to heat up.
The Dryer Electronic Control Board
Both timing and overall execution hang on the functionality of your dryer electronic control board. Advanced diagnostic work may prove to be necessary, in order to determine if this is precisely why your dryer won't heat up.
If this is your current problem, don't panic. We can address a wide range of possibilities to get your dryer working again. Contact us today to make an appointment.
This video is only for education purposes. If you need professional assistance, please contact HandiFix Appliance Repair directly at (647) 557-3032.