GE Appliance Repair in Hamilton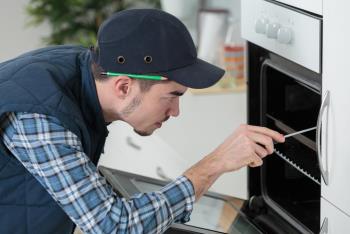 Of all the home appliance brands on the market, General Electric is easily one of the most well-known. With its history dating back more than one hundred years, it's no wonder the company has made its mark internationally. The company headquarters are located in Boston, MA and it operates in various areas including power, aviation and lighting.
In 2018, General Electric was ranked among the Fortune 500. Its success can clearly be measured by the fact that it was the 18th-largest company in the United States in terms of gross revenue. In 2011 it was ranked as one of the most profitable companies too. Two General Electric employees have also been awarded the Nobel Prize over the years. Irving Langmuir received this award in 1932 while Ivar Giaever was awarded in 1973. Looking into the earliest days of this prominent company, its history can be traced back all the way to Thomas Edison. In 1889, Edison had professional interests in several electricity-related companies. In order to fund Edison's research, Edison General Electric Company was formed. The company enjoyed success from the beginning and is, in fact, one of the original 12 companies to be listed on the Dow Jones Industrial Average in 1896.
GE Appliances, which was initially a part of General Electric, became part of GE Consumer & Industrial in 2004. In 2014, General Electric sold the company to Swedish appliance manufacturer, Electrolux. The largest manufacturing site for this brand is known as the Appliance Park facility and it is located in Louisville, KY. This is where countless washers, dryers, dishwashers and refrigerators are made. There are also other manufacturing sites throughout the U.S. Each of which produces an impressive number of home appliances each year.
The company continues to grow and expand as it announced further investments in 2018. These investments are aimed at new distribution centres as well as improvements to their Decatur, Ala manufacturing facility. In 2016, GE Appliances was acquired by Haier and, according to the terms of the sale, Haier may use the GE brand name until 2056. While the tagline used by GE from 1979 to 2003 was "We bring good things to life", this was refreshed and revamped in 2017. The new tagline is "good things, for life" which speaks to the quality, durability and long-standing reputation built by the company over the years.
Whether you are looking for a new refrigerator, oven, dishwasher or other home appliance, GE appliances are one of the top options in Canada and even the world. It's also good to remember that GE appliances experience wear and tear just like any other home appliance. This means that maintenance and repairs will eventually become necessary. When you need professional and reliable GE appliance repairs, call us at HandiFix Appliance Repair right away. Our team is trained and experienced in performing repairs on all GE appliances.
Refrigerator repair
Oven and range repair
Washer repair
Dishwasher repair
Dryer repair
GE refrigerator repair in Hamilton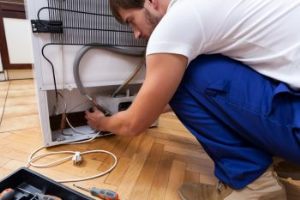 Don't let a faulty fridge ruin your day. We recommend keeping the door closed and calling our team right away for speedy and professional fridge repairs.
No matter the problem, we will diagnose and repair on-site.
GE oven and range repair in Hamilton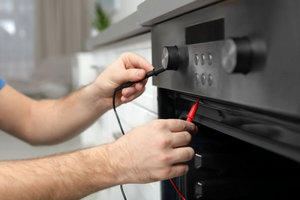 GE ovens and ranges come in all shapes and sizes. From electric to gas and even induction, our team has the training and experience needed to fix any fault without delay.
Our team always arrives prepared with tools and parts to get the job done during our first visit.
GE washer repair in Hamilton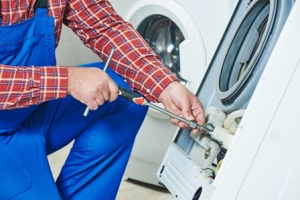 Some common washer problems, no matter the make or model, include leaks, failure to turn on and draining issues.
The good news is that our team is just a phone call away. Regardless of the model or age of your washer, we are always happy to assist with same-day repairs all over Hamilton and the surrounding areas.
GE dishwasher repair in Hamilton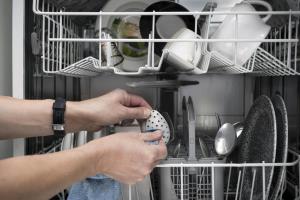 If your GE dishwasher is no longer turning on, not filling with water or if you notice any other problem, contact us right away for fast assistance by trained professionals. There is no need to scrub all those dishes by hand. Save yourself the trouble and call us instead.
GE dryer repair in Hamilton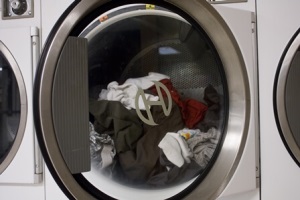 If your GE dryer is getting too hot, not getting warm enough or is no longer tumbling, we recommend that you stop using the appliance and call us right away.
We understand how inconvenient it is when an appliance breaks which is why we offer speedy service throughout Hamilton.