Frigidaire Appliance Repair in London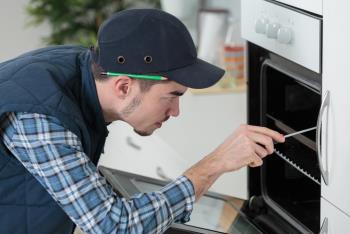 Frigidaire is a subsidiary of the well-known and popular European company, Electrolux. The Guardian Frigerator Company was founded in Indiana. By 1916, the company produced its very first self-contained refrigerator and, just 2 years later, the founder of General Motors, William C. Durant, invested in the company. In 1919, the company was named Frigidaire and it did not take long before the company became a household name. Some of their earliest models included refrigeration coils on top of the appliance and these refrigeration units were advertised as 'golden angel halos'.
The company was owned by General Motors until 1979 when it was sold to the White Sewing Machine Company. In 1986, it was purchased by Electrolux which remains its parent company to this day. According to the company, Frigidaire was responsible for a number of firsts in the home appliance industry. Their claims include the production of the first electric self-contained fridge, the first home freezer and coordinated colours for household appliances. If you own any Frigidaire appliances, you will know that they are made from the highest quality materials and according to the highest standards. These appliances are made to last but this does not mean that they are immune to wear and tear.
At HandiFix Appliance Repair, we specialise in performing professional repairs on all Frigidaire appliances. When you need yours fixed in a hurry, just give us a call.
Refrigerator repair
Range repair
Stove repair
Dishwasher repair
Washer repair
Dryer repair
Frigidaire frigerator repair in London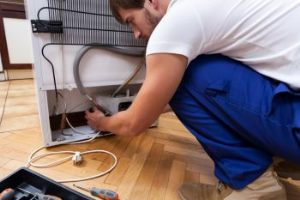 Your fridge is one of the appliances in your home that you cannot live without yet it is also one that we often take for granted the most. It's so easy to simply open the door and remove whatever fresh produce we need.
When your Frigidaire fridge is no longer running or not getting as cool as it should, give us a call right away for same-day service.
Frigidaire range repair in London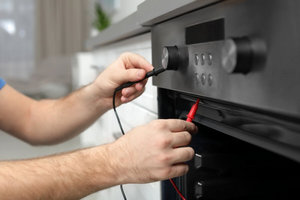 If you own a Frigidaire range, then you will most likely enjoy hours of delicious cooking without any problems. These appliances are known to be very reliable but they might need a little TLC from to time.
If your oven is not performing quite as it should, contact our team for speedy assistance.
Frigidaire stove repair in London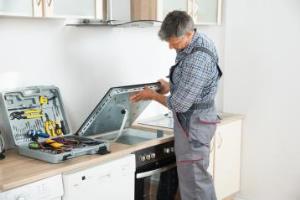 Like your oven, there are a number of meals that you can prepare using nothing more than your stove. Which is why it can be absolutely devastating when your stove is no longer working as it should.
The good news is that you don't have to be without the use of your stove for long. We offer same-day service and we always arrive prepared to perform repairs on the spot.
Frigidaire dishwasher repair in London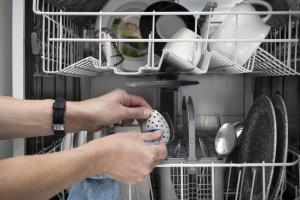 Frigidaire dishwashers are really popular and found in homes throughout Canada and the world. No matter the model of your Frigidaire dishwasher, you will know just how much easier life is with this appliance in your home.
So, if your dishwasher is no longer working as it should, prompt repairs are essential and we are always happy to help.
Frigidaire washer repair in London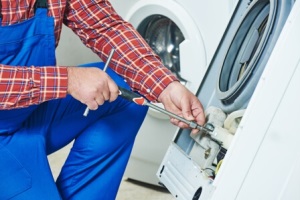 It's an absolutely dreaded feeling when laundry day arrives and your washer is faulty. The idea of handwashing or carting everything to the laundromat is enough to make anyone's blood pressure rise. Before you let stress take hold, give us a call.
We perform on-site Frigidaire washer repairs and we are available for same-day service all over London and the surrounding areas.
Frigidaire dryer repair in London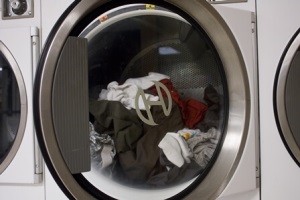 When you are in a hurry to get your dryer fixed, there is no better team to call. We arrive quickly and we come prepared.
By stocking our vans with the necessary tools and a selection of spare parts, we live up to our reputation by completing repairs during our initial visit.