Bosch Appliance Repair in Mississauga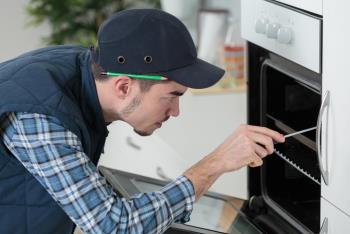 Of all the appliance brands out there, Bosch is easily one of the most well-known. This is no coincidence because BSH Hausgeräte GmbH is the largest home appliance manufacturer in Europe and one of the leading manufactures in the world.
The story of this popular appliance brand starts in 1886 and, like many other popular brands, it came from very humble beginnings. After just one year, Bosch produced the very first low voltage magneto to be used in gas engines. This invention led to the brand entering the automotive industry and it is still a major manufacturer of various auto parts today.
In 1967, Robert Bosch GmbH and Siemens AG began their joint venture which was a significant move that would impact the immediate and long-term future of the company. Today, there are more than 40 BSH factories throughout the world. All of which are tasked with the responsibility of producing quality products that will live up to the Bosch name and reputation. Bosch home appliances are not only known for their quality designs, but also the amazing innovation of the company itself. Bosch is always looking for new ways to make their appliances more effective, efficient and user-friendly. The addition of technology to various appliances over the years really has raised the bar in terms of innovation and forced other manufacturers to follow their lead.
When your Bosch appliance needs repairs, you need trained and experienced professionals. Call HandiFix Appliance Repair for expert repairs you can trust.
Refrigerator repair
Oven repair
Stove repair
Dishwasher repair
Washer repair
Dryer repair
Bosch refrigerator repair in Mississauga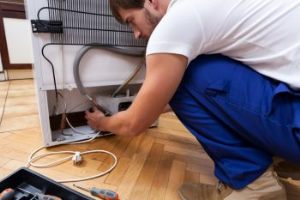 Bosch fridges are known for their superb quality as well as their aesthetic appeal. These appliances have a wonderful way of transforming your kitchen and adding a great sense of luxury. Which is why Bosch fridge owners are reluctant to replace this appliance if a fault occurs.
Our team can help you keep your fridge running. Give us a call and we will be at your door in no time.
Bosch oven repair in Mississauga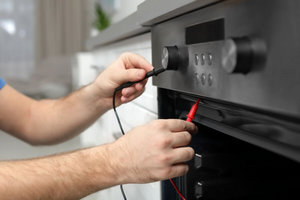 Apart from turning on, the most important feature of any oven is that they need to be able to maintain a set temperature. If your oven is getting too hot or not hot enough, your food will not cook as it should.
Don't let dinner turn into a disaster, call us right away for fast repairs.
Bosch stove repair in Mississauga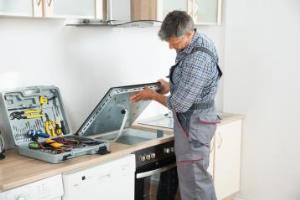 Your stove is a vital part of your kitchen. We often use this appliance without giving it a second thought. Until repairs are needed, that is.
When your stove needs urgent repairs, contact us right away. We always arrive prepared with tools and parts to complete repairs on-site.
Bosch dishwasher repair in Mississauga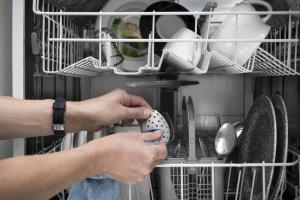 Every time you use your dishwasher, wear and tear will occur. Since there is no way around this fact, you can always rely on our technicians to assist you with urgent on-site dishwasher repairs.
Speedy and convenient repairs keep your favourite appliances running without any unnecessary inconvenience.
Bosch washer repair in Mississauga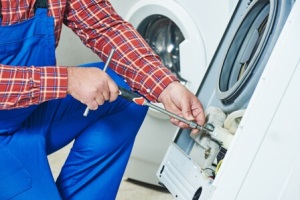 If you have several loads of laundry and your washer lets you down, it can be extremely stressful. Not to worry, our technicians are just a phone call away.
Our same-day service in Mississauga ensures that your faulty Bosch washer will be repaired before you know it!
Bosch dryer repair in Mississauga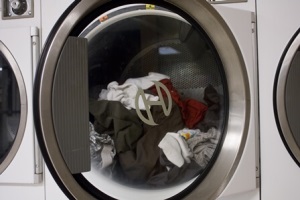 Much like your washer, your dryer is essential if you want to wash and wear your favourite outfit in a hurry. If your dryer gets too hot, it can cause serious damage to your laundry and it can even prove to be a fire risk. If your dryer does not get warm enough, your laundry will take hours to dry, if at all.
Don't let a faulty dryer ruin your day. Call us for urgent repairs by expert technicians.