Dacor Appliance Repair in Mississauga
Stanley Joseph had worked in the appliance industry for several years before he was issued a US Patent for a small electric BBQ unit in 1959. This was the beginning of an exciting new venture for him as well as two future generations to come. Dacor was founded in 1965 and it fast became one of the leading kitchen appliance manufacturers. Not only are their products popular in homes, but also in commercial settings. While these appliances are known and loved for their reliability, wear and tear is always a factor.
Thanks to our professional Dacor appliance repair services, however, you can keep your favourite kitchen appliance running for many more years to come. In 2016, Samsung Electronics America acquired the Dacor brand which continues manufacturing appliances of the highest standard.
Oven repair
Stove repair
Dishwasher repair
Refrigerator repair
Dacor oven repairs in Mississauga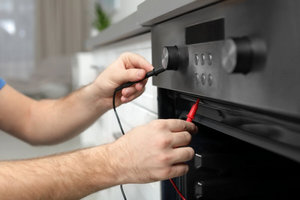 If you own a Dacor oven, you will know just how much easier it has made the cooking experience. Of course, every oven experiences wear and tear. Even your reliable and ever-faithful Dacor oven will need to have some work done now and then.
Remember, a professional Dacor appliance repair will not only help save you time, but money too.
Dacor stove repairs in Mississauga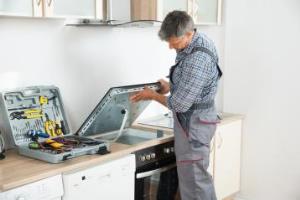 Your stove is another essential part of any kitchen. From soups and stews to pasta and everything in between – your stove is responsible for some of your best meals.
Of course, cooking can quickly become a bit of a disaster if your stove is not working as it should. Undercooked or overcooked food is never an appealing thought. Not to worry, our technicians are just a phone call away and we perform stove repairs on the spot for your convenience.
Dacor dishwasher repairs in Mississauga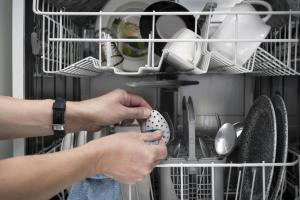 Most people think of dishwashers as a luxurious addition to a kitchen that serve the single purpose of washing our dirty dishes. This is true to a certain extent but let's not forget the fact that dishwashers are also great for improving kitchen and home hygiene.
If your Dacor dishwasher is in need of repairs, our team is familiar with all models and we are ready to repair simple problems, complex faults and anything in between.
Dacor refrigerator repairs in Mississauga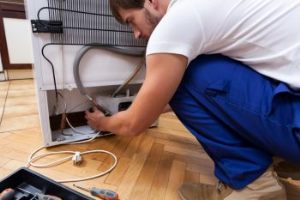 When your fridge stops working, every second counts. We strongly recommend that you keep the fridge closed while waiting for repairs. Check your main power supply and the power outlet.
If neither of these areas are the reason behind the fault, call our team for urgent repairs by our trained technicians.