Miele Appliance Repair in Mississauga
Miele is a popular and well-known high-end appliance manufacturer. Carl Miele and Reinhard Zinkann founded this German brand in 1899 and it has always been a family-owned and run company.
The first products produced by Miele were butter churns, cream separators and tub washing machines. These were made under the Meteor brand and Carl Miele was personally involved in supervising the manufacturing process. Zinkann handled the sales and finances side of things. The company started producing vacuum cleaners in 1927 and, just two years later, they made the first electric dishwasher in Europe.
Today, Miele products can be found in homes around the world. Their products are sold in 47 countries and the United States proved to be one of the most significant of all when Miele established corporate headquarters in New Jersey in 1983. Their products are made in Germany, Austria, Romania and the Czech Republic before being shipped to the United States.
In 1986, the company introduced its Hydromatic washing drum with perforated paddles. This design was created to increase the performance of the washing machine. They also introduced the first dishwasher with a cutlery tray in 1987. While it might sound like a minor adjustment, can you imagine not having a cutlery holder in your dishwasher? Their first front-loading washer-dryer was produced in 1988 and in 1997 they manufactured the first washer with a special program for hand-washable woolens. More recently, in 2017, they launched their Dialog Oven which includes M-Chef Technology and allows for automatic menu cooking.
Refrigerator repair
Oven and range repair
Stove repair
Dishwasher repair
Washer repair
Dryer repair
Miele refrigerator repair in Mississauga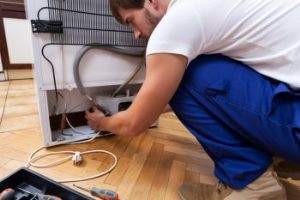 Don't let a faulty fridge ruin your day. If it is not getting cold enough, no longer running or if you notice any other problems, we recommend that you keep the door or doors shut and call us right away. Keeping the fridge closed helps maintain a cooler temperature inside and this will best preserve those perishables.
Miele oven and range repair in Mississauga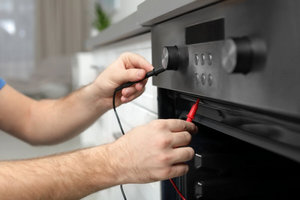 You should not have to wait long for professional Miele oven repairs. Thanks to our same-day service throughout Mississauga and the surrounding areas, you will be cooking again before you know it.
No matter the fault or the model of your Miele range, we will perform repairs without delay.
Miele stove repair in Mississauga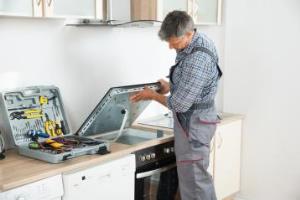 Miele stoves are known for being particularly reliable. Of course, every appliance suffers wear and tear. Which means that repairs are an inevitable part of being an appliance owner. The good news is that you don't have to replace your stove.
Our professional Miele stove repair services will help you extend the life of your favourite appliance.
Miele dishwasher repair in Mississauga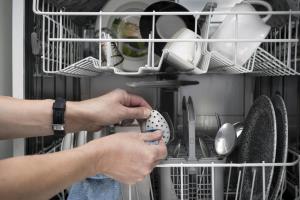 Miele is known for producing some of the top dishwashers around. These appliances work hard to get your dishes clean and rid them of any germs that might be lurking around. It's no wonder your dishwasher needs a little TLC from time to time.
When you need professional dishwasher repairs or maintenance, call us right away.
Miele washer repair in Mississauga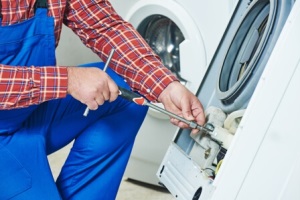 In most cases, you will only notice a problem with your Miele washer when you need it the most. This makes washer faults that much more inconvenient!
Fortunately, our expert team is just a phone call away and we are happy to help you with on-site washer repairs.
Miele dryer repair in Mississauga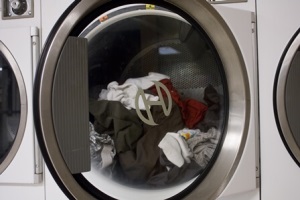 Is your dryer getting too hot? Perhaps it's not turning on at all? No matter the problem, you can always depend on our team to arrive quickly and prepared with the tools and a selection of spare parts to fix the problem on the spot.