JennAir Appliance Repair in Oakville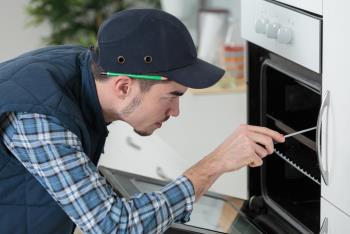 The Jenn-Air Products Company was founded in 1947 by Louis J. Jenn. The company name was later changed to Jenn-Air and, during the early years, it focused on producing industrial fans for various uses in the commercial and industrial sector. In 1961, Jenn-Air integrated one of their fans to a cook-top range. Soon after, this resulted in the development of the very first self-ventilated downdraft range. Over the years, the company expanded its line of products. Today, they also manufacture refrigerators, dishwashers, microwaves and various small appliances.
While the company was initially founded in Indiana, it is now a Michigan-based appliance manufacturer. The brand was acquired by Maytag Corporation in 1982 and, in 2006, Maytag was purchased by Whirlpool Corporation. In 2018, Whirlpool announced that they would be removing the hyphen and Jenn-Air became JennAir. They also adopted a new slogan 'Bound by Nothing' and a new logo was also revealed.
Today, JennAir is still one of the leading appliance manufacturers around and they continue to enjoy the support of their loyal customers as well as attracting new customers. These quality appliances also experience wear and tear which take a toll on all of those working parts.
When one of your JennAir appliances needs repairs, professional assistance is essential. Call HandiFix Appliance Repair for same-day appliance repairs throughout Oakville and the surrounding areas.
Refrigerator repair
Oven and range repair
Stove repair
Dishwasher repair
JennAir refrigerator repair in Oakville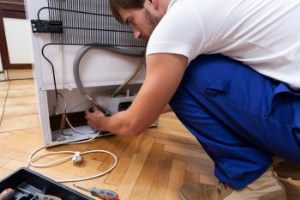 JennAir refrigerators are manufactured according to the highest standards and this is reflected by their reliability.
This is not to say that some parts might need to be changed every now and then. When you need urgent fridge repairs, call us right away for same-day service.
JennAir oven and range repair in Oakville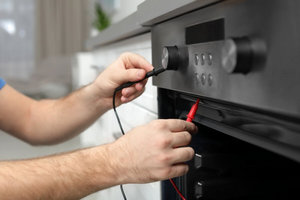 When you notice any problem with your JennAir oven or range, it is essential that you contact a professional right away. Attempting repairs yourself can prove more time-consuming, more expensive and even dangerous.
You can rely on our technicians to work quickly and with precision every time.
JennAir stove repair in Oakville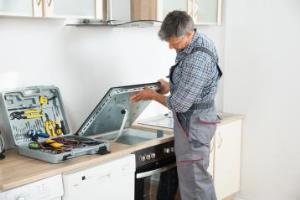 Like your oven, your stove is an essential part of your kitchen. Which is why it is so stressful when this appliance is not working as it should. Don't replace your stove just yet. Let our team diagnose the problem and help you prolong the life of your stove by performing professional repairs.
JennAir dishwasher repair in Oakville
Your JennAir dishwasher is responsible for making sure that you don't have to spend too much time hunched over that sink. Which is why it is so inconvenient when this appliance lets you down.
The good news is that you don't have to wait long for repairs. Our team offers same-day service and we always come prepared with tools and several spare parts to complete repairs on the spot.