KitchenAid Appliance Repair in Oshawa
In 1919, the Hobart Manufacturing Company began producing stand mixers and, despite the intense competition in this market, the company managed to make its mark with its model 'K' in the 1930s. In 1949, the company began manufacturing dishwashers thanks to the company joining with Garis-Cochran Manufacturing Company. The first dishwasher to be produced was made under the KitchenAid name and the company enjoyed great success ever since.
Today, they are known for producing high-quality kitchen appliances including refrigerators, stoves and ovens. The American-based manufacturer has certainly made an impact on the Canadian market since its products can be found in homes throughout Canada today. The company takes great pride in producing reliable appliances while keeping them as affordable as possible.
Like any appliance, repairs eventually become necessary. When this need arises, remember to call our trained experts at HandiFix Appliance Repair for on-site KitchenAid appliance repair services.
Fridge repair
Stove repair
Dishwasher repair
Oven repair
KitchenAid fridge repairs in Oshawa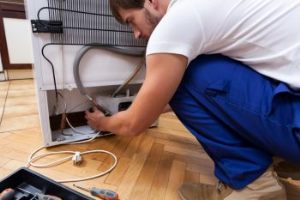 When it comes to KitchenAid appliance repair, we understand just how important it is to work quickly.
This is why we arrive promptly and prepared with all the necessary tools and parts to get the repairs done on-site and during our initial visit.
KitchenAid stove repairs in Oshawa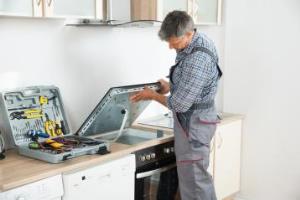 The last thing anyone wants when it comes to stove repairs is to have the same problem reoccur.
When you choose us, you can rely on our meticulous work and attention to detail. Our reliable repairs will get your stove working again as it should and extend the life of this essential appliance.
KitchenAid dishwasher repairs in Oshawa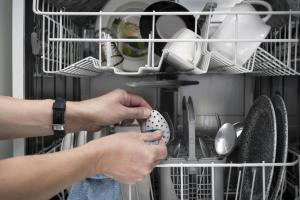 One of the first appliances ever made my KitchenAid is the dishwasher. Over the years, they have released a number of models. Each of which with its own unique features.
No matter the fault or model, our team is trained in performing professional KitchenAid appliance repair services when you need it the most.
KitchenAid oven repairs in Oshawa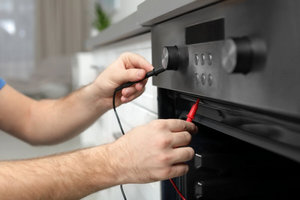 When your KitchenAid oven gets too hot, not hot enough or you experience any other problems, we recommend that you stop using this appliance until our team has performed the appropriate diagnosis and repairs.
Contact us right away for all your oven repair emergencies throughout Oshawa and the surrounding areas.