Sub-Zero Appliance Repair in Oshawa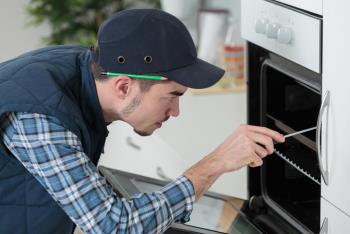 In 1945, the Sub-Zero Freezer Company was founded by Westye F. Bakke. The company was established in Madison, Wisconsin. The domestic appliance line of the Wolf Range Corporation was acquired in 2000 and this meant that the company was able to branch out into cooktop, range and grill production. The company's product range now includes a variety of stoves, wall ovens, cooktops and ventilation equipment. They are one of the leading competitors in home kitchen appliances and have managed to build one of the strongest reputations in the industry.
According to the official history of this company, Bakke was the first to invent a free-standing freezer in 1943. It is also their claim that they were the first to produce built-in freezers in the 1950s.
The company is also known for producing high-quality wine coolers. Some models can even be connected to the home security system. This is great news if you have invested in priceless bottles and want to make sure that they are protected. The company produces two series of built-in refrigeration, under-counter units and wine storage. Built-in refrigeration units are excellent for creating a truly seamless aesthetic appearance in your kitchen. While these fridges are normally shallower in terms of depth, they are known for being wider. This means that they still provide more than enough storage space.
It is also interesting to note that Sub-Zero refrigerators are notably heavier than your average fridge. While most refrigerators weigh approximately 250 to 300 pounds (or 110 to 140 kg), Sub-Zero's refrigerators weigh about 800 pounds (or 360 kg). A total of 4 delivery people are required to transport and deliver these units whereas most refrigerators only call for two delivery people.
Just like many other top appliance brands, Sub-Zero dealers are thoroughly vetted and they need to follow pricing and advertising procedures closely. These procedures are provided by the manufacturer and, if not followed, they will no longer have the ability to distribute Sub-Zero appliances. Sub-Zero appliances are known for being unique and specialised in many ways. Which is all the more reason to always hire a trained and experienced technician whenever your Sub-Zero appliance needs repairs.
Refrigerator repair
Wine cooler repair
Sub-Zero refrigerator repair in Oshawa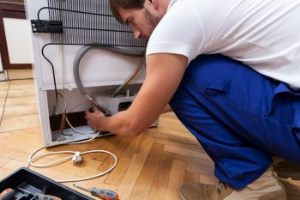 Sub-Zero is known for its specialised refrigeration units. Which is why you need trained experts to perform any repairs. Our team understands the complex inner workings of these refrigeration units as well as how to identify both common and uncommon problems.
Call us for fast repairs backed by our 100% satisfaction guarantee.
Sub-Zero wine cooler repair in Oshawa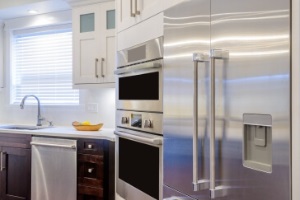 Sub-Zero wine coolers are unlike any other on the market. When your wine cooler is no longer maintaining the correct temperature or if you notice any other problems, call us right away.
We are available for same-day service throughout Oshawa and the surrounding areas. Our team also comes prepared to perform on-site repairs during our initial visit.