Tappan Appliance Repair in Oshawa
In 1881, W.J. Tappan founded Tappan appliances. They started by selling cast-iron stoves door-to-door. This popular manufacturer was initially named the Ohio Valley Foundry Company but, in 1889, the named changed to the Eclipse Stove Company. Later it became the Tappan Stove Company.
Tappan acquired the O'Keefe & Merritt stove Company in 1950 and they continued to use the O'Keefe & Merritt name until the late 1980s. According to Tappan, they were responsible for a number of innovations including designing the first microwave oven for home use in 1955 and the invention of the electric ignition for gas ranges in the 60s. Today the company is a subsidiary of Electrolux and continues to enjoy success in several countries.
When you need Tappan appliance repair services you can rely on, our team at HandiFix Appliance Repair is just a phone call away.
Fridge repair
Stove repair
Dishwasher repair
Washer repair
Dryer repair
Oven repair
Tappan fridge repairs in Oshawa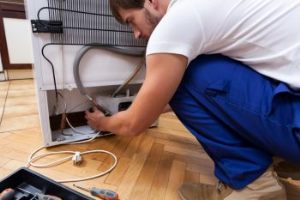 Many will agree that your fridge is the one appliance you simply cannot do without. Thanks to our fast service throughout Oshawa and the surrounding areas, you will not have to find out what life was like before the fridge was invented.
Simply call us as soon as you notice a problem and our expert Tappan appliance repair team will be on their way.
Tappan stove repairs in Oshawa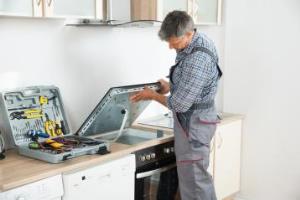 Is your Tappan stove giving you trouble? Don't cancel those dinner plans just yet.
Call our trained and experienced technicians for on-site repairs when you need them the most. We will get your stove working again before you know it.
Tappan dishwasher repairs in Oshawa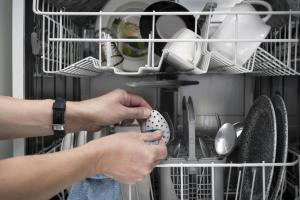 With so many working parts, it's no wonder dishwashers require a little extra care from time to time.
Whether you notice a leak, a strange noise or if your dishwasher no longer turns on, our team will get to the bottom of it promptly.
Tappan washer repairs in Oshawa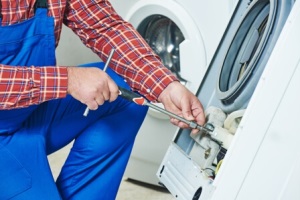 There are few things worse than a faulty washer when you have several loads of laundry to do.
Fortunately, you don't have to wait long for our local Tappan appliance repair team to arrive. We also come prepared with tools and parts to get the repairs done on the spot.
Tappan dryer repairs in Oshawa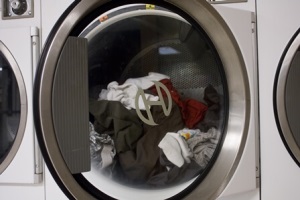 A faulty dryer can be inconvenient and even dangerous. Since this appliance operates using heat, it is important that you avoid using it as soon as you notice any problems. Common faults include temperature regulation issues, mechanical and electronic problems.
Call us for expert repairs without any unnecessary delays.
Tappan oven repairs in Oshawa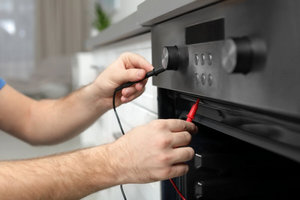 When preparing to cook a delicious meal, it can be absolutely devastating to find that your oven is no longer working as it should.
Not to worry, our technicians are just a phone call away and we offer all Tappan appliance repair services, including ovens.