Thermador Appliance Repair in Oshawa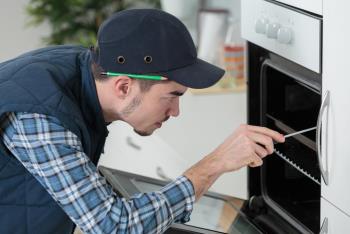 In 1916, more than a century ago, William E. Cranston founded Thermador. During its early days, the company manufactured electric items such as built-in and portable heaters. In 1932, a merger between Cranston and H.H. Fogwell and the Thermador Electric Manufacturing Company was formed. Thermador invented the very first wall oven and cooktop in 1947.
The company also took design and practicality to a whole new level with its stainless steel designs. Their first 'Pro Range' was introduced to the public in 1948 and it was modelled after popular commercial cooking equipment. In 1952, they started producing the first warming drawer for residential use and it has proven to be a real lifesaver for those who enjoy entertaining guests or simply want to keep dinner warm.
In 1963, Thermador introduced the very first self-cleaning oven and it certainly raised the bar for other manufacturers to do the same. Thermador is to thank for a number of innovative ideas and designs over the years. For example, they designed the first 'smooth top' cooktop and, in 1976, they manufactured the first 'Speedcooking' oven. This oven combined microwave energy with thermal heat which meant that meals were cooked up to 35% faster than in conventional ovens.
The first retractable pop-up downdraft ventilation system was introduced in 1978. This goes to show that the company really has invested time, money and effort into improving all areas of the cooking experience. The company also produced the first sealed gas burner with automatic reignition in 1987 and, in the 90s, they further refined their burner technology by developing their Extralow burner.
Thermador has also produced a number of innovative refrigeration and wine cooler designs over the years and the Sapphire Dishwasher which is famous for its impressive capacity. The company continues to grow and develop new products that take food preparation to a whole new level.
If you own a Thermador appliance and you notice that it needs repairs or maintenance, it's important to that you only hire a trained professional. Call HandiFix Appliance Repair for speedy and professional repairs throughout Oshawa and the surrounding areas.
Refrigerator repair
Oven and range repair
Stove repair
Dishwasher repair
Thermador refrigerator repair in Oshawa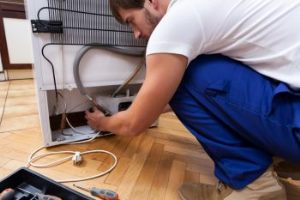 Your fridge is the hardest working and most important home appliance of all.
When your fridge is no longer maintaining the appropriate temperature or if you notice any other problems, it's important to call us right away for urgent repairs. We understand the urgent nature of fridge repairs and we always arrive promptly.
Thermador oven and range repair in Oshawa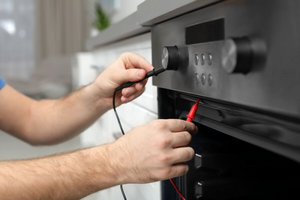 Thermador ovens and ranges are known for their aesthetic appeal as well as their durability. While these appliances can run for years without any problems, maintenance and repairs will eventually be necessary. When this happens, call our trained and experienced team right away.
Thermador stove repair in Oshawa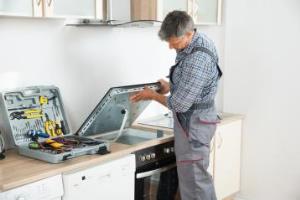 Nobody likes to be without the use of their stove for too long. It is one of the most essential kitchen appliances of all.
Fortunately, we offer same day service in Oshawa and our team always arrives with tools and parts to get the job done promptly.
Thermador dishwasher repair in Oshawa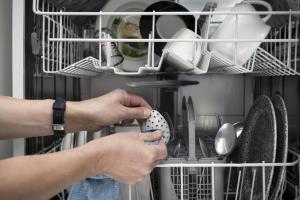 Some common dishwasher problems include failure to turn on, not filling with water or not draining.
If your Thermador dishwasher is experiencing a common or uncommon fault, our team is just a phone call away.