Whirlpool Appliance Repair in Oshawa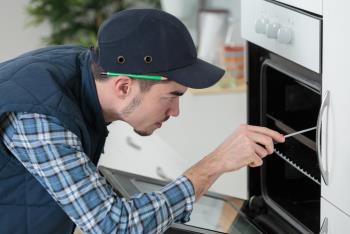 In 1911, Louis Upton and his uncle Emory Upton founded the Upton Machine Company. Prior to this, Louis worked as an insurance salesman and Emory owned a machine shop. Once he acquired a patent to a manual washing machine, Louis approached Emory regarding adding an electric motor. Lowell Brassford made a $5,000 investment and this was the start of what would eventually become the brand we know today as Whirlpool.
Initially, the company relied on Federal Electric as its main customer. When they started making their own washers, the Upton Machine Company was forced to branch out and they acquired Sears, Roebuck & Co as a client. In 1929, Upton merged with the Nineteen Hundred Washer Company of Bingham, New York. The company remained unaffected by the Great Depression and its factories were converted to armament production during WWII. In 1948, the company's newly produced spinner-type washer was sold under the 'Whirlpool' name. In 1950, the brand was renamed as the Whirlpool Corporation.
Whirlpool acquired Seeger Refrigerator Company and the air conditioner and cooking range lines by RCA. In 1986, they acquired KitchenAid and, just two years later, it acquired a majority interest in Inglis, Canada. The Whirlpool brand grew over the years and went from strength to strength each year. They acquired a number of other brands and purchased shares in several brands over this time which increased their influence and revenue.
In 2006, the merger between Maytag and Whirlpool took place and this is how Whirlpool acquired major brands like Maytag, Jenn-Air, Magic Chef, Admiral, Amana, Hoover and more. Some of these brands were eventually sold off while other brands were acquired. In 2011, Whirlpool celebrated its 100th anniversary and this brought about a new corporate logo. While the Sears Holding Corp and Whirlpool reportedly ended their association in 2017, Whirlpool continues to supply appliances under the Kenmore brand name.
Refrigerator repair
Oven and range repair
Stove repair
Dishwasher repair
Washer repair
Dryer repair
Whirlpool refrigerator repair in Oshawa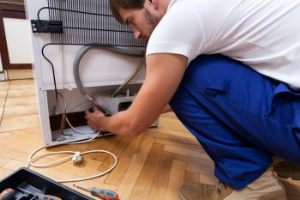 Whirlpool refrigerators are known for their reliability and aesthetically pleasing design. While your fridge will most likely run perfectly for years without any signs of trouble, there comes a time when repairs are necessary.
If your fridge is not working as it should, you need our expert emergency fridge repair services.
Whirlpool oven and range repair in Oshawa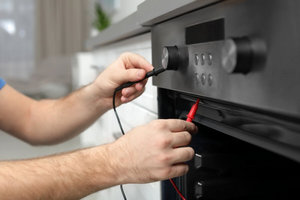 Whirlpool cuts no corners when it comes to manufacturing quality ovens and ranges. Of course, wear and tear occur no matter the brand or model and this means that your favourite cooking appliance may eventually let you down. When this happens, don't shop for a replacement just yet. Call us for speedy repairs throughout Oshawa.
Whirlpool stove repair in Oshawa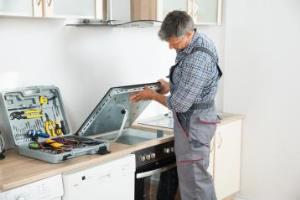 Just like your oven, you can usually rely on your Whirlpool stove to work perfectly without fail for years. Since this appliance operates at such high temperatures, it should come as no surprise that certain parts will need to be replaced over time.
Remember, professional repairs help extend the life of your favourite appliances!
Whirlpool dishwasher repair in Oshawa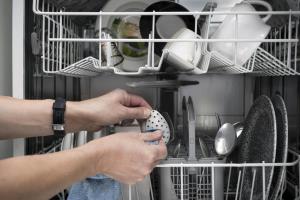 Your Whirlpool dishwasher is to thank for all those clean dishes and extra family time. Without it, this chore will have you elbow deep in suds for at least an hour.
When your dishwasher stops working, our team is just a phone call away. Contact us for same-day dishwasher repairs.
Whirlpool washer repair in Oshawa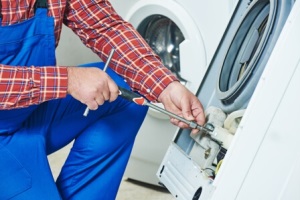 Whirlpool washers are known for their reliability as well as their energy efficiency. These washers are designed to make laundry easier than ever and they work hard to get your clothes perfectly clean.
If you notice an electronic fault, water drainage issues or any other problem, call us right away for on-site washer repairs.
Whirlpool dryer repair in Oshawa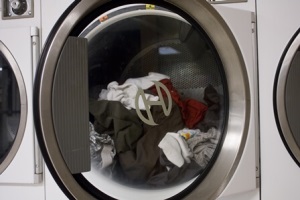 A faulty dryer can cause serious delays when it comes to laundry day. No matter the fault, it is always best to avoid using a faulty dryer and call for professional repairs.
Our team always arrives prepared with tools and a variety of parts to complete repairs during our first visit.