Wolf Appliance Repair in Oakville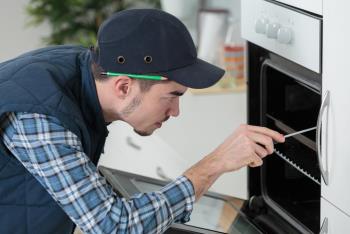 When we think about Wolf appliances, we generally associate the brand with Sub-Zero. Many of today's consumers don't know the full history of these two distinct brands before they joined forces to bring us an even more comprehensive range of quality kitchen appliances.
Their history can be traced back to the early 1900s and, while Sub-Zero focussed on refrigeration, Wolf was heading in a different direction – cooking appliances. As far as the Wolf brand is concerned, it all started with Al and Hyman Wolf. In 1934, the brothers started out reconditioning home kitchen ranges. They quickly became well-known for being able to modify these appliances to suit customer needs. This resulted in them identifying a real need for certain designs and features. The two then started building professional-grade ranges which were used in restaurants. It did not take long for their business to really take off of and the brothers were making a full line of commercial appliances for restaurants and other businesses in this industry. The Wolf brand was soon the leading choice for food service business owners.
By the 1970s, homeowners were becoming a bit more kitchen savvy and their desire for gourmet cooking led to the need for higher quality cooking equipment. Wolf responded to this need by producing a line of kitchen ranges specifically for home use. These ranges were praised for their durability, efficiency and great performance.
The continued demand and popularity of the Wolf brand eventually caught the eye of popular refrigeration unit manufacturer, Sub-Zero. The two companies had much in common in terms of their approach to design and engineering as well as customer service. The Wolf product line was just what Sub-Zero needed to continue their expansion in the home appliance industry and this led them to acquire the residential side of the Wolf brand in 2000. Ever since, the two brands have grown together and the result is even more luxurious home appliances including a wider variety of kitchen tools and several countertop appliances. All of which live up to the very highest standards of both Sub-Zero and Wolf.
When buying a Wolf appliance, the best quality is to be expected. Of course, wear and tear is a part of the life of any appliance. Professional repairs are essential because they will help extend the life of the appliance and keep it running for that much longer. For Wolf appliance repairs, you can always rely on us at HandiFix Appliance Repair.
Wolf oven repair in Oakville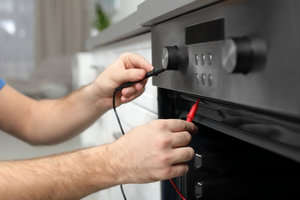 Whether you choose an oven or range, you will love the way Wolf transforms the experience of cooking.
If your Wolf oven is no longer working as it should, we recommend that you avoid using it and call us right away. Prompt repairs are just what you need to get your oven running smoothly again without risking further damage.
Wolf stove repair in Oakville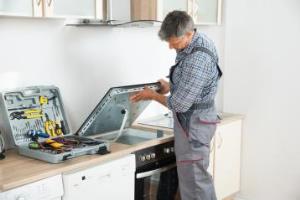 Wolf stoves are known for their streamlined appearance and functionality. These durable appliances will certainly make cooking a pleasure. If you notice a problem with one or more of your burners, remember to contact a trained and experienced technician right away.
Our team is experienced and ready to repair all Wolf stove faults. We arrive prepared with tools and parts to complete repairs on site.